Omnia recipes for the Omnia Classic and Omnia MAXI
Omnia recipes for the camping oven that are successful and delicious for everyone!
Cooking in a small space is often a challenge that needs to be mastered. The Omnia oven provides the best conditions for this.
Ultimate Omnia recipes await you:
Casseroles & Gratin
Main courses
Supplements
One-Pot
Cake
Bread
Muffins
meatless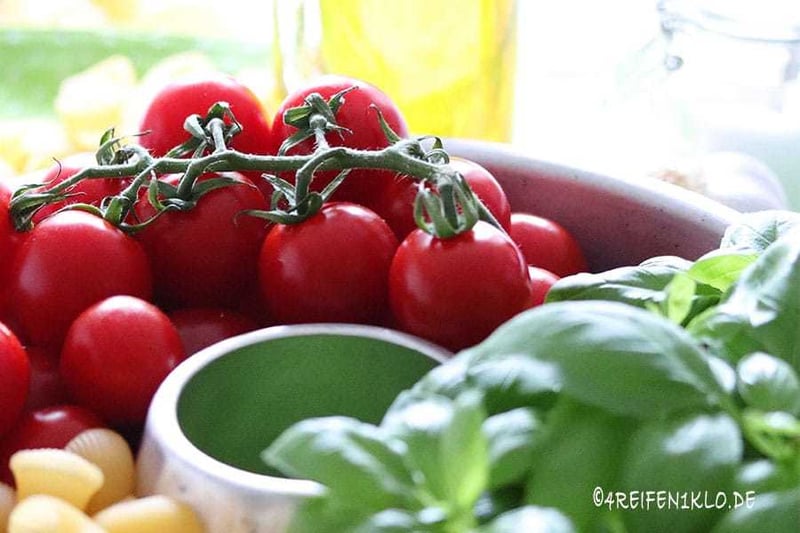 The recipes have all been prepared with the Omnia oven on a gas stove/range. I try to prepare everything directly in the Omnia oven whenever possible. Unfortunately, this is not always possible and sautéing individual ingredients is necessary due to the roasting aroma.
Some recipes require the following additional ingredients for preparation:
Frying pan
Spatula
Whisk/Hand Blender
Bowl
Slicer/grater
Measuring jug
The Omnia recipes are prepared under the same conditions as in the camper van, i.e. without 220V electricity. No hand mixer, no magic wand and no electric cooker.
I like to use cream substitute. But if someone prefers to use natural foods, such as cream, the amount can easily be substituted.
I think everyone should know how to use the Omnia oven and that is why I have explained all the recipes in detail. Beginnings are difficult, but they can also be overcome. I know what I am talking about. I could have thrown the thing in the corner at the beginning, that's how much nerve it cost me. In the meantime, I have "been allowed" to gather some experiences – negative and positive. And that's why I'm sharing my camping oven recipes here. You shouldn't have to repeat my negative experiences 😁. But I haven't published all my recipes here. You will find many, many more Omnia recipes in my recipe books, such as a fried egg casserole or a delicious potato oven fillet, which are not published.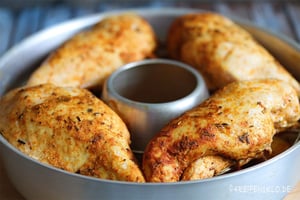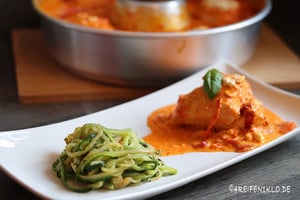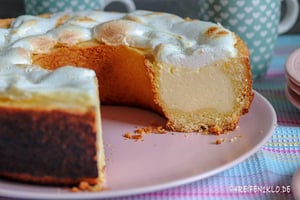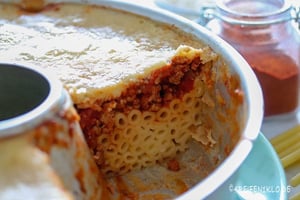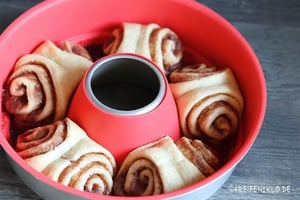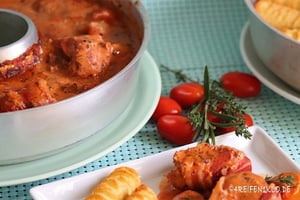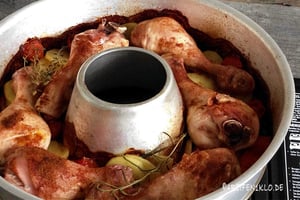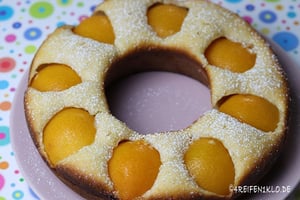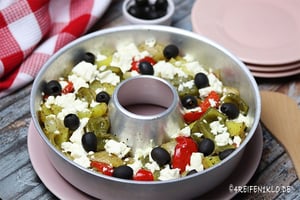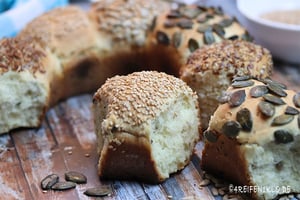 Find ideas and get inspired! Lots of Omnia recipes for the camping oven are now waiting for you to cook and bake them!
Now I wish you lots of fun browsing through the collection.
And now…let yourself be enchanted by delicious casseroles, great cakes, muffins and hearty sundries. Convince yourself of the versatility of the Omnia oven!
Of course, this collection is constantly being expanded. That's why it's good to check in regularly or become a fan on Facebook, where I always publish the recipes for the Omnia oven in good time!
In the meantime, we also have our own Facebook group!
Unfortunately, my recipes are repeatedly used for commercial purposes, hence this necessary note:
The work, including its parts, is protected by copyright. Any exploitation is prohibited without the consent of 4 REIFEN 1 KLO. This applies in particular to electronic or other reproduction, translation, distribution and making available to the public. Reprints, including excerpts, only with our written permission. Recipes may be shared, provided the source (URL) is mentioned.
This advice applies above all to those people who think that with my recipes create a commercial recipe book on Amazon or similar or build up his YouTube channel. We will prosecute this – even altered recipes will be prosecuted! By GPT altered prescriptions are easy to verify, and are also prosecuted by lawyers.
4 Reifen 1 Klo - Die Facebookgruppe!
Camping, Wohnmobil, Caravan, Backpacker, Dachzelte, Zelte, Segler, Kochen unterwegs, Grillen, Omnia-Backofen, Technik, Freunde finden – Hier gehts rund um unser Hobby!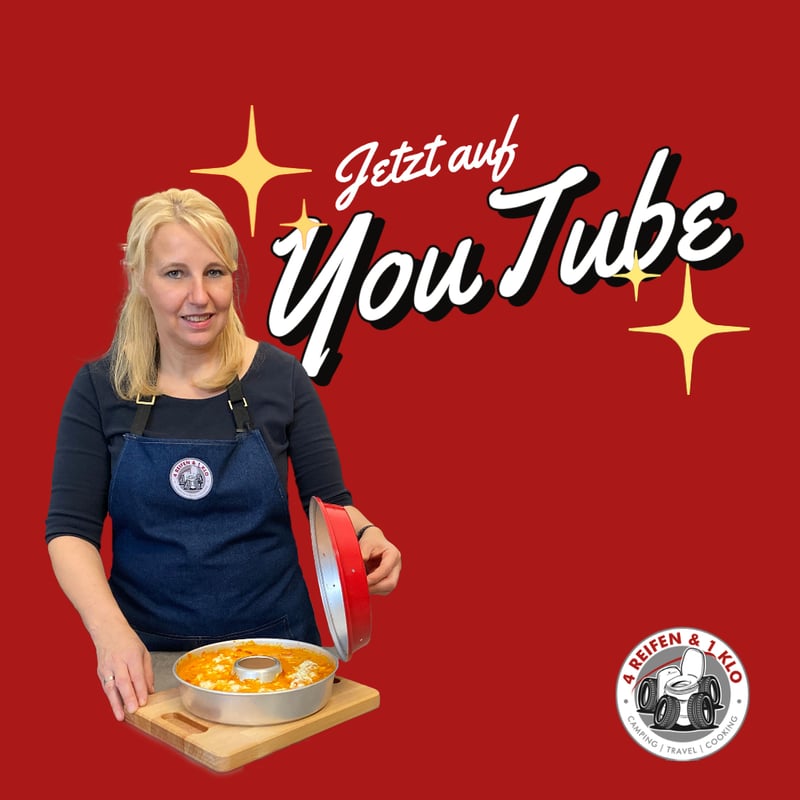 Der umfassende YouTube-Kanal rund um den Omnia-Backofen & Mehr