Chicken in Parmesan cream cheese sauce
Chicken in a delicious Parmesan cream cheese sauce is easy to prepare in the pan. The cream cheese makes the sauce particularly creamy and light. The Parmesan harmonises with the taste.
Chicken in delicious Parmesan cream cheese sauce
Chicken in a delicious Parmesan cream cheese sauce is super easy to prepare in the pan.
The cream cheese and parmesan make the sauce really creamy.
The chicken in Parmesan cream cheese sauce is low in carbohydrates and therefore ideal for low-carb cooking. I recommend courgette noodles as a side dish.
You can also save calories by using low-fat products.
Tagliatelle or ribbon noodles are ideal as a side dish with the chicken, as the creamy Parmesan cream cheese sauce sticks to these types of pasta great.
You can find even more delicious, simple and varied pan recipes in my recipe collection.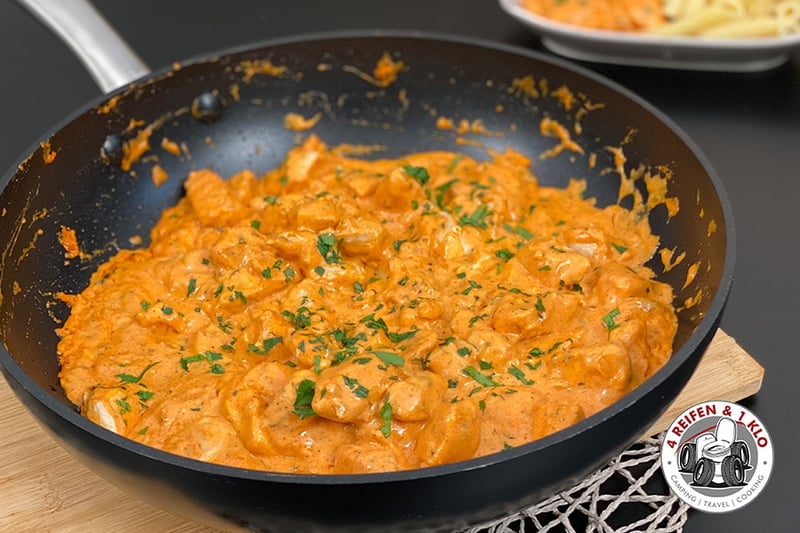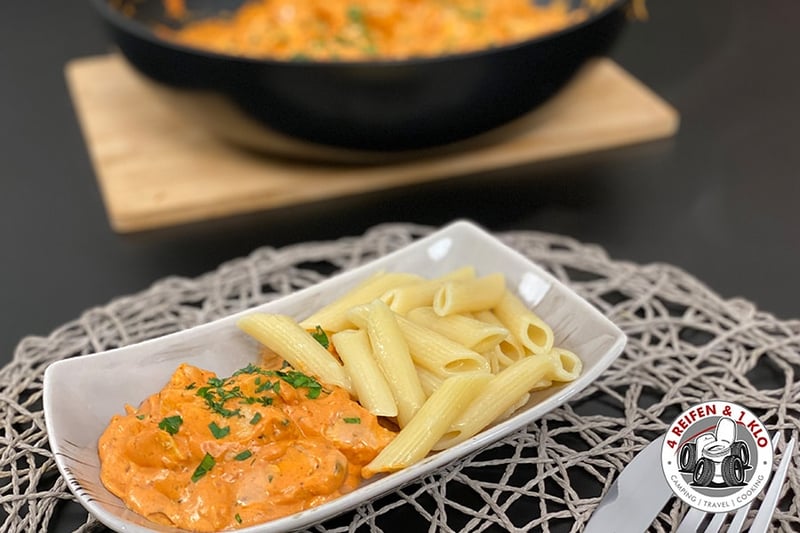 Ingredients:
1 kg chicken breast
2 small onions
1-2 garlic
2 tbsp tomato paste
1/4 l cooking cream
200g cream cheese with herbs
100g parmesan, grated
Vegetable oil for frying
Salt
Pepper
Paprika powder
2-3 tsp broth
fresh oregano
Preparation:
For the chicken in Parmesan cream cheese sauce, cut the chicken breast into bite-sized cubes.
Heat a little oil in a pan and brown the meat all over.
In the meantime, peel the onion and cut into small cubes.
Peel the garlic clove(s) and chop finely.
Wash the fresh oregano, spin dry and chop coarsely.
Remove the browned meat from the pan and set aside.
If necessary, add a little more oil to the pan and fry the onions with the garlic.
Stir in the tomato paste and deglaze with the cooking cream. Stir in the cream cheese and add the oregano.
Add the Parmesan and stir until melted. Stir in the broth.
Add the meat and season everything with pepper, salt and paprika powder.
You like the recipe? Then inspire others and share it !
Unfortunately, my recipes are repeatedly used for commercial purposes, hence this necessary note:
The work, including its parts, is protected by copyright. Any exploitation is prohibited without the consent of 4 REIFEN 1 KLO. This applies in particular to electronic or other reproduction, translation, distribution and making available to the public. Reprints, including excerpts, only with our written permission. Recipes may be shared, provided the source (URL) is mentioned.
This advice applies above all to those people who think that with my recipes create a commercial recipe book on Amazon or similar or build up his YouTube channel. We will prosecute this – even altered recipes will be prosecuted! By GPT altered prescriptions are easy to verify, and are also prosecuted by lawyers.
4 Reifen 1 Klo - Die Facebookgruppe!
Camping, Wohnmobil, Caravan, Backpacker, Dachzelte, Zelte, Segler, Kochen unterwegs, Grillen, Omnia-Backofen, Technik, Freunde finden – Hier gehts rund um unser Hobby!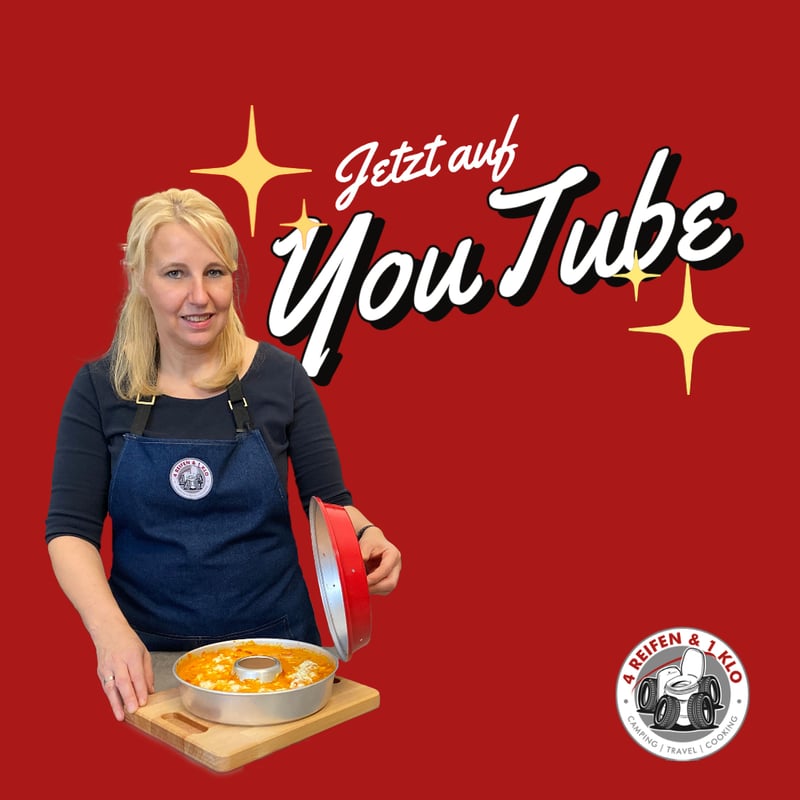 Der umfassende YouTube-Kanal rund um den Omnia-Backofen & Mehr
Still hungry? More ideas against hunger!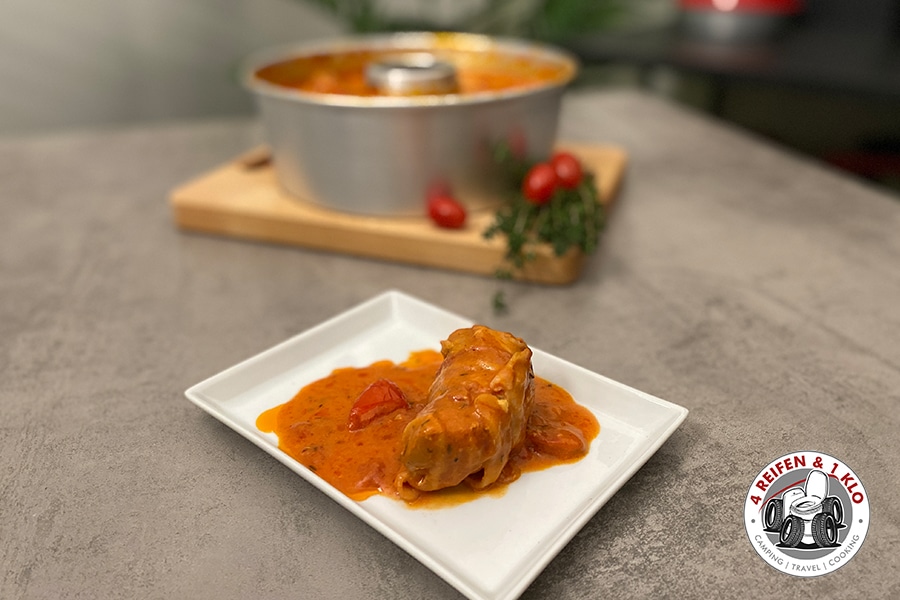 Tuscan Fillet Pot from the Omnia Maxi Mould Tuscan fillet pot from the Omnia Maxi
Read More